2017 ZEBRA APAC ISV Partner Advisory Council
On 15th & 16th February 2017, Zebra - The strategic partner of BSM organize the meeting with name " 2017 Zebra APAC ISV Partner Advisory Council"
As one of Zebra's most valued ISV Partners, BSM is only ISV delegates of VietNam attending the 2017 APAC ISV Advisory Council at this important time. Zebra increasingly sees ISVs as critical to their GTM strategy and solution-focus, and they want to emphasise their commitment to their ongoing collaboration with the ISV Community as well as the importance of partnership as a key element of mutual success and growth.
The ISV Advisory Council meeting is an exclusive opportunity to hear their plans and discuss and provide ISV's feedback and ideas – as well as to meet with Zebra senior management and ISV's peers.

Zebra will explore the following key topics, with plenty of time for discussion to share ISV's feedback:
• Zebra Global ISV Strategy
• New Zebra ISV Program
• Developer enablement/support
• Enterprise Product & SW/OS Strategy
• Print Product & SW Strategy

The event take place over two half-days with arrival by midday on the 15th February and depart after 15:00 on 16th February at The Westin Grade Hotel, Bangkok, Thailand. Taking part in the event, there are many delegates from different countries such as Singapore, China, Thailand, Germany, American,...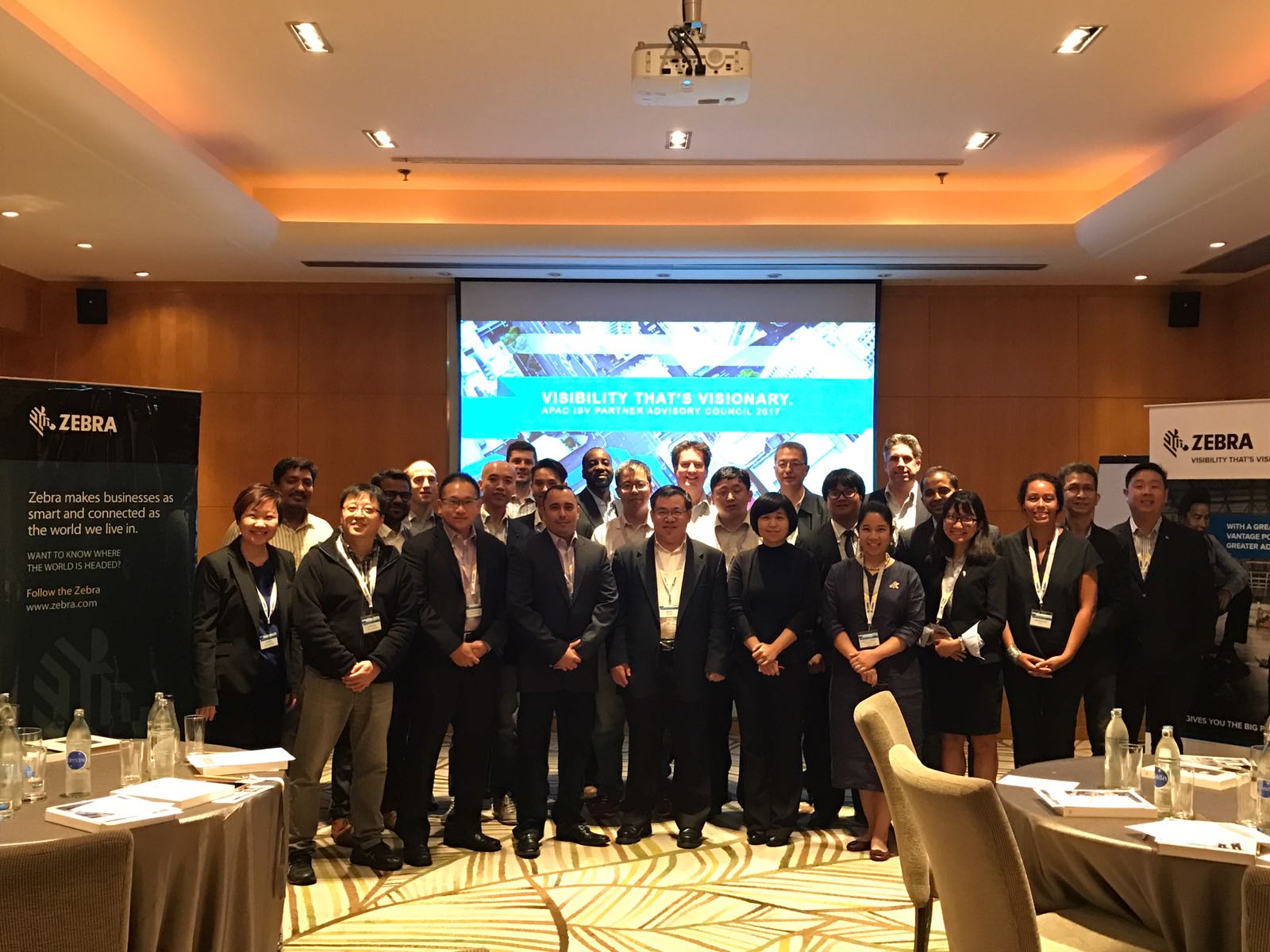 Zebra hopes that each ISV has found the session beneficial and enjoyed the opportunity to network with other ISV partners within the region. This event provided us an excellent opportunity for in-depth discussions and platform to share or sales & business strategies.
By the way, Zebra also hope BSM has developed a deeper understanding on the directions and vision of Zebra and their on-going commitment to enhance their relationship with BSM.