BOARD OF DIRECTORS
BSM looks for creative and collaborative visionaries to run our companies. By attracting talented managers and evolving our organization's culture to support them, we foster innovative ideas that advance technology, produce new products and improve the manufacturing of our customers.

TRAN MANH PHUONG
President of BSM
MBA - Maastricht School of Management
He worked as Business Director of Nokia Viet Nam
He also served as CEO of PSD Corporation
He had more 10 years experience of develope business IT Market in Viet Nam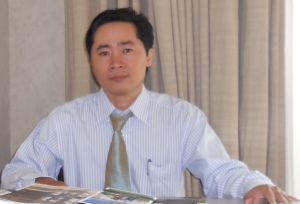 NGUYEN THANH BINH
CEO/Managing Director
of BSM
University of Economics Ho Chi Minh City in Auditing & Accounting
University of Science and Nature HCMC in Information Technology Certificate of Chief Accountant
Chief Accountant in PHC JSC [ 1998 - 2002]
Chief Accountant in French Sera VietNam [2002 - 2006]
Managing Director in BQA Accounting
Partner and Customer Service Manager in ABB Auditing Co.,LTD
CEO in BSM Software Corporation
CHIA CHIEW MENG, ROBIN
International Business Director of BSM
FCPA (SIN), MBA (UK), FCCA (UK), FCPA (AUS) FIPAS (SIN), CA (MAL), ACFE(US), SIATP
Executive Director of Tricor
Managing Proprietor of Robin Chia & Co, a Public Accounting firm in Singapore with business associates in Malaysia, Hong Kong, Taiwan and China.
CEO of RCCM Tech Pte in Software and Technology
Director for GST & Training for Tricor Malaysia
Business Advisor with Beijing Bright Stone Investment Management Group Co., LTD
Financial Consultant to a goverment institution
Expert Witness for Singapore Commercial Affairs Department
Adjunct Professor with National HuaQiao University, ShanDong Electric Power International University, Nanjing University of Information, ShanDong Electric Power International School, Nanjing University of Information, Science and Technology, Nanjing Audit University and University of Gloucestershire (UK).
I-Advisor with IE Singapore.