CONFERENCE VLA: E - LOGISTICS VIET NAM, READY TO TAKE OFF?
The rapid growth of the internet and mobile usage helps E - Commerce develop rapidly. In the recent years, Vietnam
E - Commerce
market has reached over 4 billon US dollars (excluding C2C shopping demand of Facebook) and growth speed in two previous years is over 30%. With bigger consuming market, higher internet and mobile usage, Vietnam
E - Commerce
market either extremely potential or open more oppotunities for Vietnam enterprises. By the way, other traditional enterprises even take part in online marketing easily. So how do Vietnam Logistics
enterprises catch up with
this trend to provide services for a new field with many potentials and challenges?
However, all of us realize that the quality of logistics supplying to online retailers is not good and doesn't satisfy the requirement for constantly developing demand in mainly big cities. Which challenges do Vietnam
E - Commerce enterprises face in Logistics Supply Chain and which logistics partner do they need?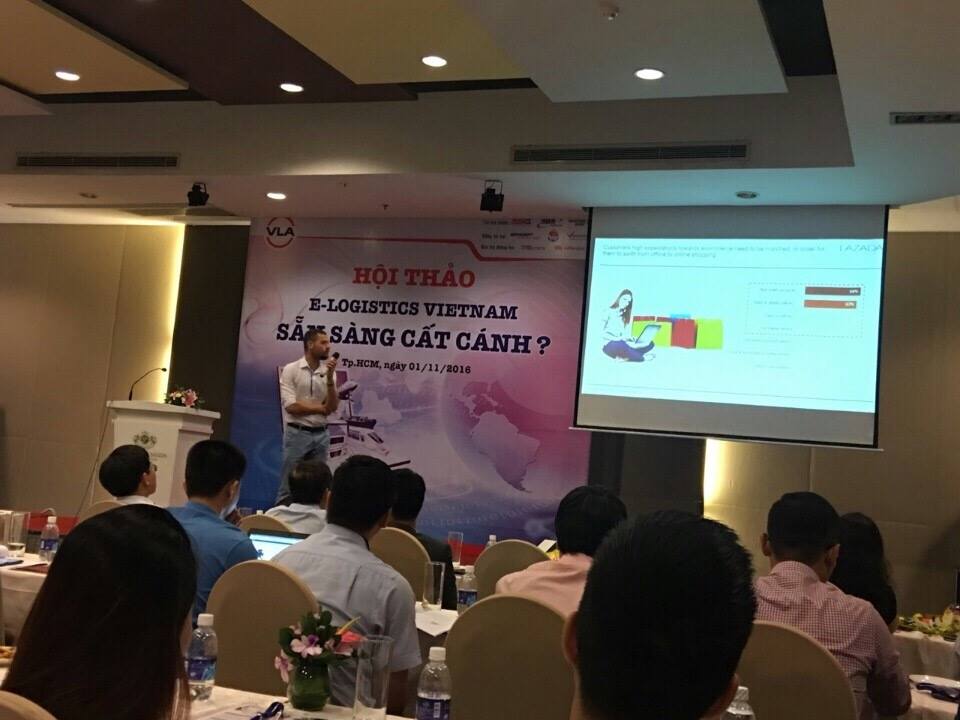 To attended the meeting " E - Logistics Viet Nam: Ready to take off " organized by Vietnam Logistics Association (VLA) took place in Saigon Palace Hotel, Ho Chi Minh City in 1st November 2016, BSM Software Corporation wish not only BSM but also Vietnam E - Commerce enterprises could discuss on these issues such as opportunities, challenges and solutions in order to develop together.