VCCI - GOOGLE: TAP VAST POTENTIAL OF DIGITAL ECONOMY: ARE VIETNAMESE SMES READY?
On 2rd Nov 2016, both Vietnam Chamber of Commerce and Industry ( VCCI) and Google Asia Pacific ( Google APAC) had organized the seminar " Tap Vast Potential of Digital Economy: Are Vietnamese SMES Ready?" at Saigon Prince Hotel, Ho Chi Minh City.
The seminar aimed at supporting small and medium enterprises Vietnam use up the power of digital technology so as to enhance their competitiveness in the future.
Currently, Vietnam has ranked fifth out of 37 countries and territories in the Asian Pacific region, after China, India, Japan and Indonesia in the user internet 2016. It means that Internet is changing many fiels at Vietnam economic that included how to consumer interact with businesses.
According to the presentation of conference delegate included
Mr Vo Tan Thanh - Director of VCCI
Mr Tran Vinh Tuyen - Vice Chairman of the People's Committee HCM City
Mr Matthew Heller - General Sales Manager of Google APAC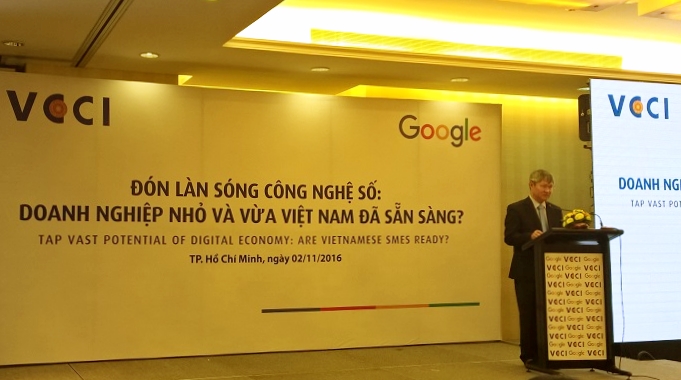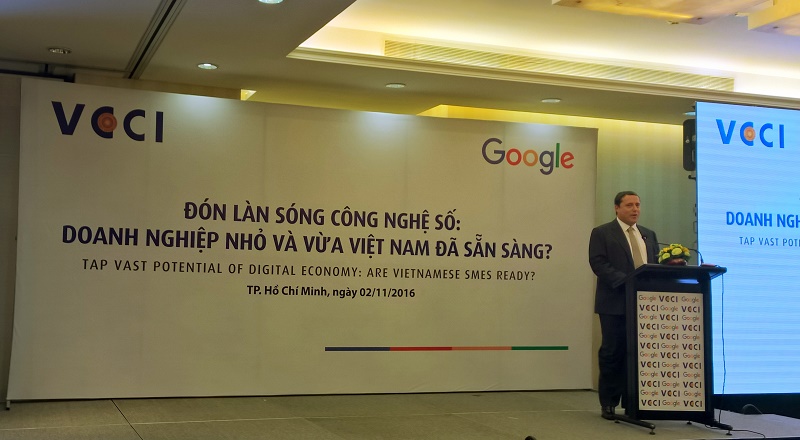 BSM Software Corporation attended this seminar with faith that the application of IT shall bring more and more effective economy and oppotunities for Vietnamese SMES. In other hand, BSM hope that the senemar will either help enterprises easily access information on policies, lesgislation, or implementation of administrative procedures faster and importantly to achive more effective business.